LA VILLA BLEUE – Sidi Bou Said
In Sidi Bou Said, this bleu and White village, you will discover While you are taking à walk this beautiful traditional wide and residential house built on 1991. Thanks to the famous architect Tarek Ben Miled, it combines Arabic and Andalusian style. The designer Édoardo Palermo created a unique décoration in a fresh contemporary style, chosen to get along with the old ceramic and the authentic materials. Each of the 13 rooms and suites have a magnificent sea view and provide you a perfect balance between tradition and modernity. You will also enjoy the romantic lounge facing the sea and the gourmet restaurant famous for its fine and creative cuisine with International dishes.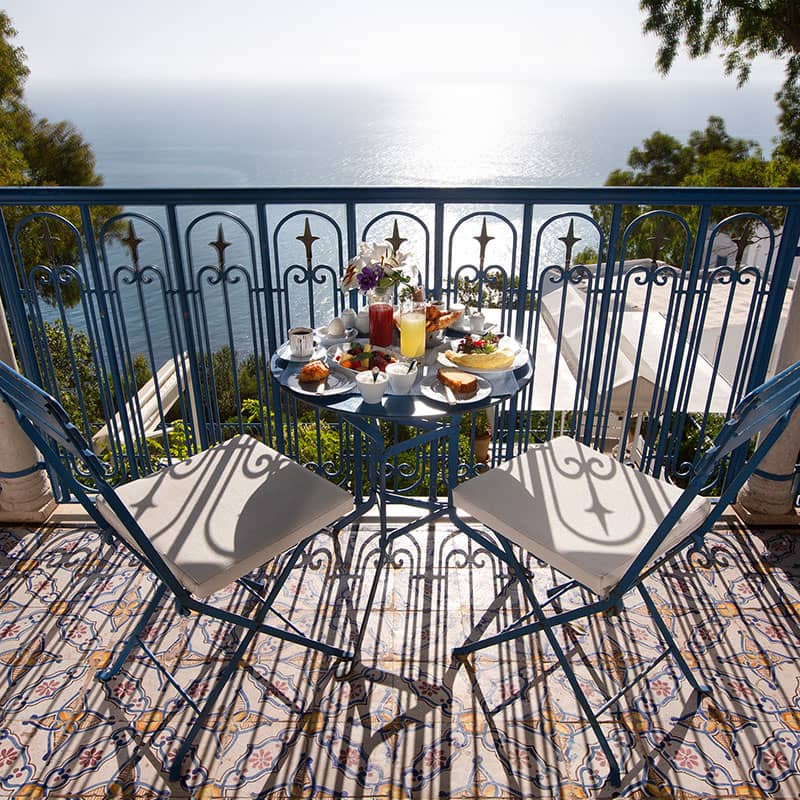 Picturesque white and blue village, Sidi Bou Said enchanted by the magic of colors and the beauty of its traditional architecture, carefully preserved. Randomly winding streets, overlooking the Golf of Tunis, your next stop will be the timeless "Villa Bleue" .The privileged guests of "Villa Bleue" will discover a haven of peace suspended between sky and sea.
How to get there